A Campus in the Heart of the City
IÉSEG is part of the extensive campus of Université Catholique de Lille which has 27,000 students, 6 faculties, 25 schools and 40 research teams. IÉSEG has approximately 4,800 on both campuses combined, but provides each student with individual attention.
As members of the Université Catholique consortium, IÉSEG students, faculty and staff can take advantage of the university's facilities: 13 libraries, a large (17.3 acres) sports centre, restaurants, residence halls, academic partnerships, a medical centre, etc. IÉSEG's downtown location also offers numerous possibilities for students wishing to enjoy cultural or leisure activities, as well as those seeking flats.
IÉSEG's facilities (classrooms, multimedia centres, cafeterias and offices) are accessible to students 24 hours a day, 7 days a week. All students have an ID card with a magnetic strip that allows for individual access.
More than 200 computer workstations connected to the Internet are available to students and faculty.
The Vauban University Library (Bibliothèque Universitaire Vauban) has over 55,000 books and more than 600 journal subscriptions, making it a modern research centre with state-of-the-art electronic resources.
For both students and professors, IÉSEG is a place for learning, living and sharing.
Paris - La Défense Campus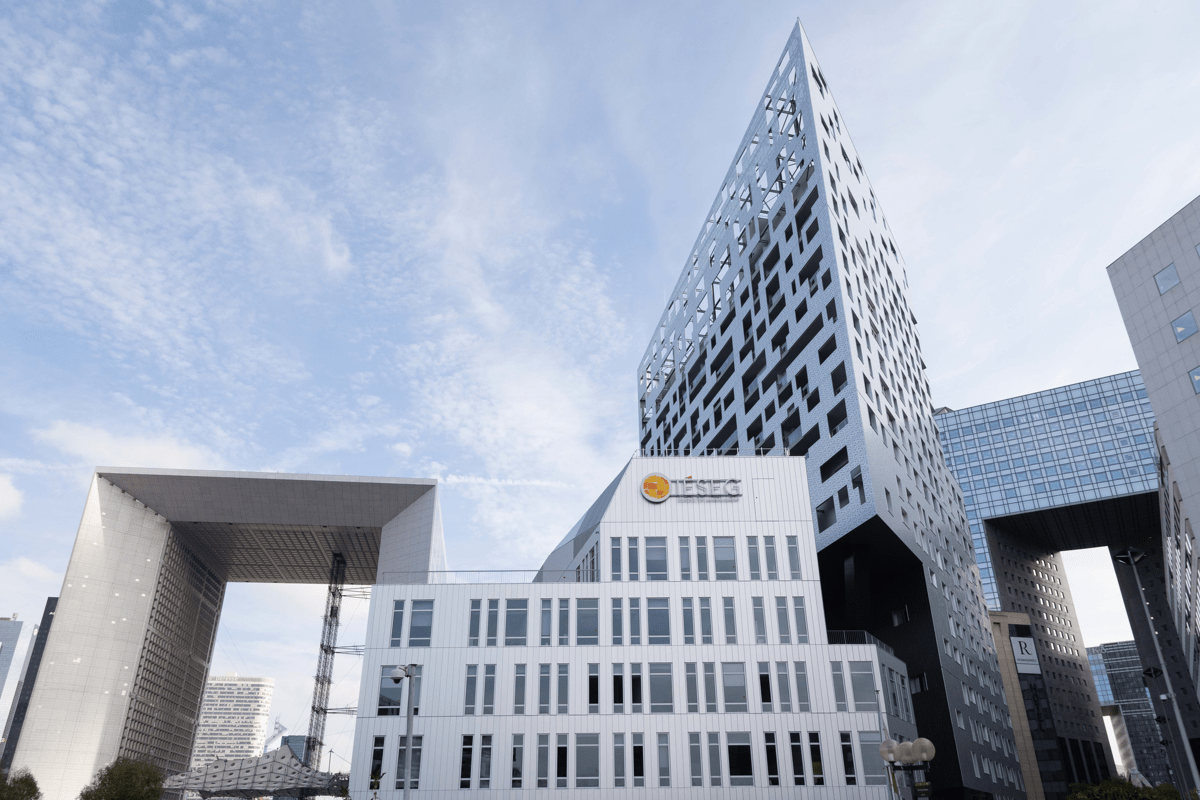 Work in Europe's Main Business Hub
IÉSEG's modern campus in Paris is located in the iconic Grande Arche building, at the heart of the business district of La Défense.
The Paris Campus consists of 3 buildings of a total of 14,000 m² (151,000 sq ft), and provides students with 20 lecture halls, 20 classrooms, 3 multimedia rooms, 2 trading rooms, a library, 2 cafeterias and meeting rooms for clubs and associations.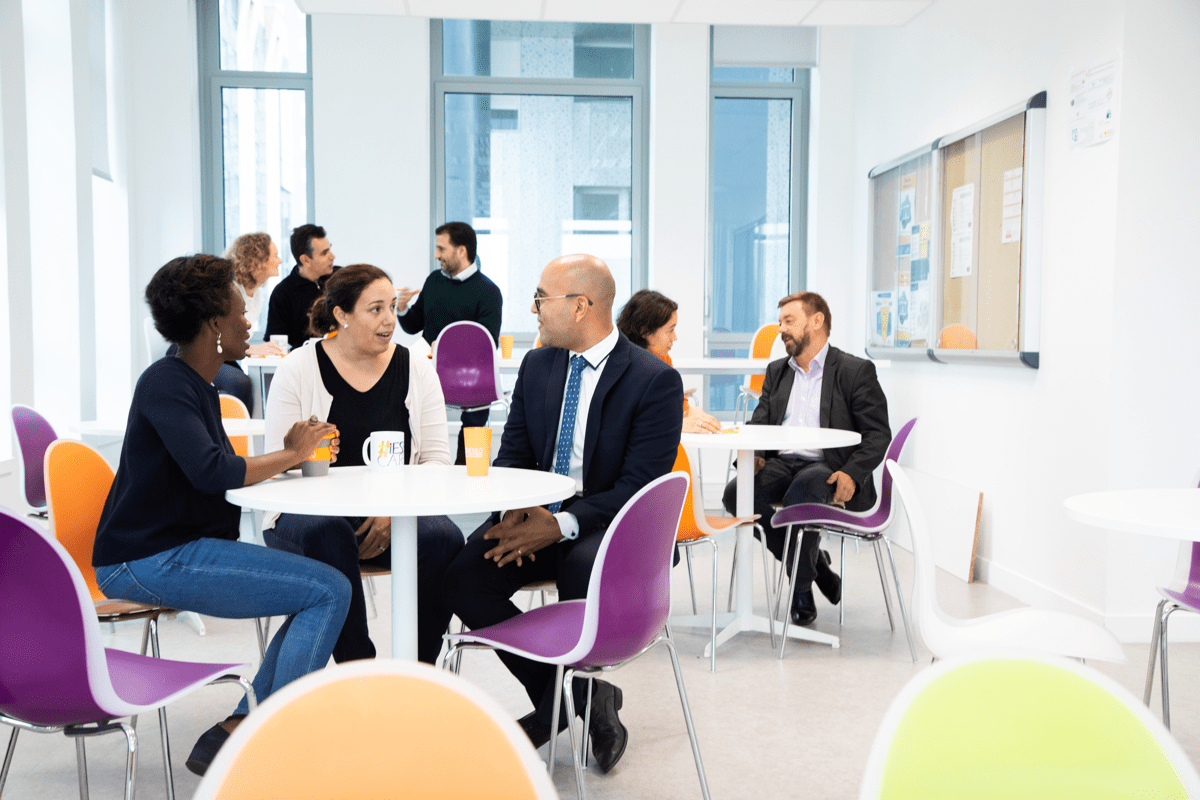 This investment will enable our School, which has campuses in Lille and Paris-La Défense, to continue its development: the total number of students (on both campuses) has grown from 2,400 in 2010 to 6,100 this year. Finalized in September 2017, our Paris-La Defense campus is able to welcome nearly twice as many students and staff (on a 14 000m² campus) than before.